Is there anything better  — or scarier– than a good ghost story that might be true?
If you're a true fan of the paranormal, the answer is a resounding, "Yes!".
Because, if you can handle the chills, witnessing ghostly activity firsthand is even more thrilling than passing down stories from person to person.
Sometimes, you just can't visit the haunted places you want to go to, though. Maybe they're too far away or maybe you can't handle being there in person, but the fact is that some haunts are out of your reach.
But thanks to the advent of live ghost cams, you can still look in on some of the creepiest places on earth, in real time, even if you aren't able to be there in person.
And, while there were arguably more ghost cams available to web visitors a few years ago than there are today, there are still several solid, active cams for you to while away the hours.
With that in mind, here are nine of the best ghost cams on the Internet.
As far as we can tell, dddavid's is the only site of its kind on the Internet.
Here you'll find the real story of a genuine Victorian house and the various folks who have called it home since the late 1800s.
Beyond the intriguing history of the home and its inhabitants are the strange occurrences that have unfolded over the centuries that lead many to believe it's haunted.
And the fun doesn't stop with mere stories, because dddavid's has rigged up 20+ live web cams that run 24 hours a day, seven days a week.
If you have the patience and (bad?) luck, you just might see something disturbing happen in real time.
And even if you don't, you can still peruse the galleries and videos of previous events.
So, hold your breath, grab your Bible or rosary or other protection, and get to watching …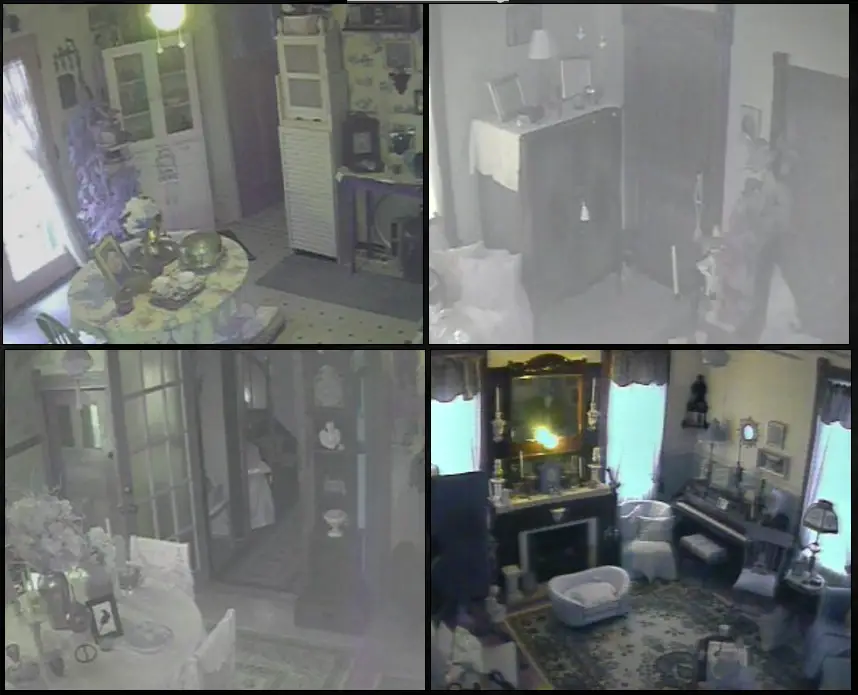 Eagle Harbor is one of those quiet and picturesque locales that makes the Upper Peninsula of Michigan such a beloved vacation spot for millions of Midwesterners.
But, according to legend, the Eagle Harbor lighthouse is haunted by the ghost of a woman who lost her seafaring husband in a freighter crash along the shores of Lake Superior more than 100 years ago.
Will you catch a glimpse of this mourning widow or maybe another long lost soul as you gaze at the live LakeCam?
Who knows?
But at the very least, you'll get to enjoy some stunning Great Lakes scenery!
Is the Furman Theatre, on the campus of  Furman University, really haunted?
Well, we haven't been able to find any solid stories to support that idea, but when the guys at Haunted Aukland tell you to keep your eye on a place, you can't dismiss it.
Whether or not you encounter any apparitions in your viewing of the TheatreCam, you're bound to find some interesting tidbits as University staff, faculty, and students go through the paces of producing their next show.
And, with a history that stretches back to 1826, it's hard to imagine that Furman doesn't have a few secrets tucked away here and there … isn't it?
The Battle of Gettysburg was one of the bloodiest encounters of the entire Civil War. Over the course of three days of fighting near the Pennsylvania crossroads town, more than 50,000 soldiers lost their lives.
Gettysburg was also one of the most important battles of the war because it saw the Union turn back the Confederates as General Lee sought to penetrate deep into Northern territory.
Had Lee succeeded in taking Gettysburg, the Union would have been in dire straits and may not have recovered.
Ziegler's Grove was a position held by Union General Alexander Hays and his Union Second Corps on what became known as Cemetery Ridge. Just feet away from that Grove is the Abraham Bryan farm, parts of which still exist today.
In cooperation with the Quality Inn that now sits nearby, the folks at GettysburgAddress.com maintain the BattleCam that allows us all to see parts of Ziegler's Grove and the Bryan Farm whenever we want.
Widely considered to be one of the most haunted battlefields in America, Gettysburg is always worth a look when you're on the hunt for the paranormal.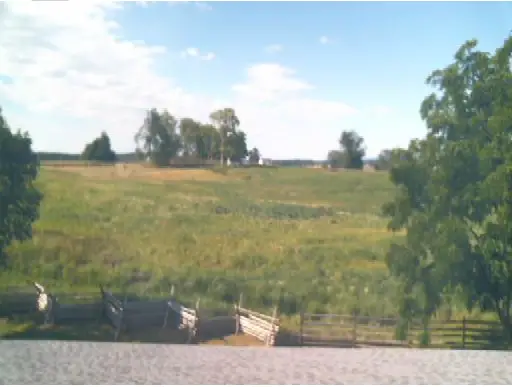 This camera has been around for a long time, and if you have any doubt about that, just check out the URL — http://www.angelfire.com/weird2/gwebcam/webcam.html.
Heck, Angelfire itself is virtually a ghost at this point!
Nevertheless, Ghost WebCam Watch is worth watching for awhile precisely because of its longevity and because of the chance to catch a glimpse of Jane, the ghost who started it all.
Is there anyone that people want to see more than Elvis Presley?
From the moment he died in 1977, folks all around the world have been insisting they've encountered Elvis — alive and well — everywhere from Florida to Florence.
And, even among those who accept that The King is dead, there are plenty who don't think he's really gone.
At the same time Elvis was making appearances in Beijing and Belgium after his death, his ghost was showing up at his beloved home in Graceland.
The spirit sightings have never stopped, either, which is what makes the GracelandCam so intriguing.
Will you be next to find Elvis' spirit roaming around the grounds he loved so much during his lifetime?
Ordsall Hall is a historic home in the Greater Manchester area of the United Kingdom.
And by "historic," I mean a 12th Century Grade 1 Tudor manor house that has been home to several families and even saw action in a Guy Fawkes novel.
As you might expect with a structure more than 800 years old, Ordsall Hall has seen its share of spiritual activity over the centuries, and it's renowned for being haunted.
Luckily for thrill-seekers, Ordsall Hall is not only open to the public from 8 am to 5 pm each day, but also offers up a live webcam during off hours for those of us who can't make the journey but still want to monitor the ancient structure for paranormal activity.
The Paris Catacombs are some of the creepiest, crawliest famous nooks on Earth.
After all, not only are these tunnels buried beneath Paris, they were also used for centuries as a dumping ground for overflowing dead bodies. When Paris cemeteries became overcrowded and began to collapse in the late 18th century, officials arranged nighttime transfers of bones to the underground tunnels.
The Catacombs became a collection of interconnected ossuaries.
Creepy, indeed!
If ever there were an area ripe for paranormal activity, it would be the Catacombs. And, thanks to the Catacombs Webcam, you can see for yourself whether anything odd is going down.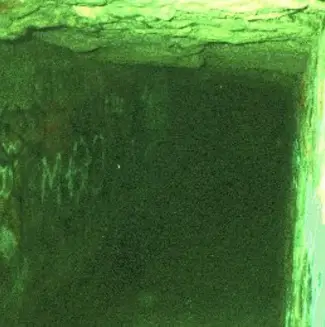 The Willard Library is the oldest public library in Indiana.
It's also purported to be one of the most haunted locations in the state and maybe in the entire nation.
Most prominent among the entities who may inhabit the library is the Grey Lady, a ghost who was first sighted by a custodian in the 1930s. Since then, she has reportedly brushed against patrons, moved items from place to place, turned water off and on, and perpetrated all sorts of other shenanigans.
The great thing about the Grey Lady is that the Willard Library fully embraces its long-time resident and has set up a series of webcams to document her activities. They also invite the public to tune in and help identify anything funky that might be going on in various regions of the library.